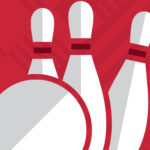 Join GPS at Chippewa lanes for 25¢ games from 8-11PM. We will provide shoe rentals and light snacks!
View full post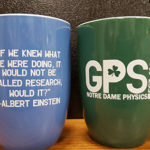 Mugs for sale: $10 each, or 2 for $15. To purchase, please visit NSH 225.
View full post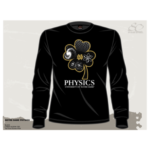 Please go to Nieuwland Science Hall, Room 225 to purchase one today! Now available in long sleeves!
View full post

Ethical Leaders in STEM is an experiential program for Notre Dame STEM PhD students who will be in their 3rd or 4th year of study in academic year 2017-18 to develop and explore their aptitude for communication, mentoring, and leadership.
This is a great program that in 2015 our own Matt Hall was a participant. It comes with an additional $1400 stipend on top of your regular pay and 3-course credits. Check it out at graduateschool.nd.edu/professional_development/ethics/ethical-leaders/.
Applications are due March 15. Specific details about the program are found in the application.