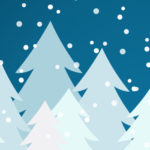 Happy holidays everyone! This year we will be hosting the annual potluck and board game GPS Holiday Party at the Indian Lakes Club House on December 8th at 6:30 pm (immediately following the Department Party). Families, significant others, and guests are more than welcome. Please bring a snack to share and a board game to …
View full post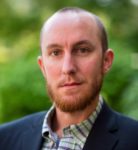 In high school, I scoffed at the idea of putting more effort into my humanities classes because I thought a smart person like me should pursue only the hardest subjects, and surely those were not them! In college, still interested in science but only pretending to have my priorities straight in a new world of …
View full post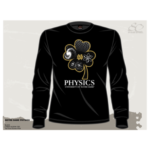 Please go to Nieuwland Science Hall, Room 225 to purchase one today! Now available in long sleeves!
View full post
Nominations for next month's student spotlight can be made here.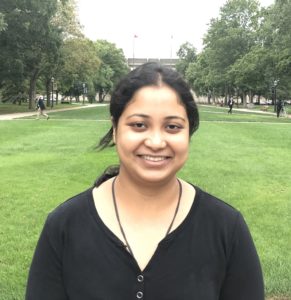 Nirupama is a third year working with Umesh Garg in the Experimental Nuclear Physics division. She uses gamma spectroscopy to study the exotic phenomena exhibited by triaxial nuclei. She is currently investigating the rare process of wobbling in triaxial nuclei in A~130 region as well as looking for different regions in the nuclear chart where triaxiality (and hence wobbling) is expected. Nirupama came to the University of Notre Dame from India, but has never felt out of place thanks to the friendly and helpful atmosphere. One of her most exciting accomplishments thus far includes selection for the 2017 cohort of the NSF sponsored training program Social Responsibilities of Researchers (SRR) in the Reilly Center. As a part of SRR, she will design a website to introduce the non-science population to the basic applications of Nuclear physics.